Learning about credit in the classroom – future directions for our young Kiwi
Learning about credit in the classroom – future directions for our young Kiwi
|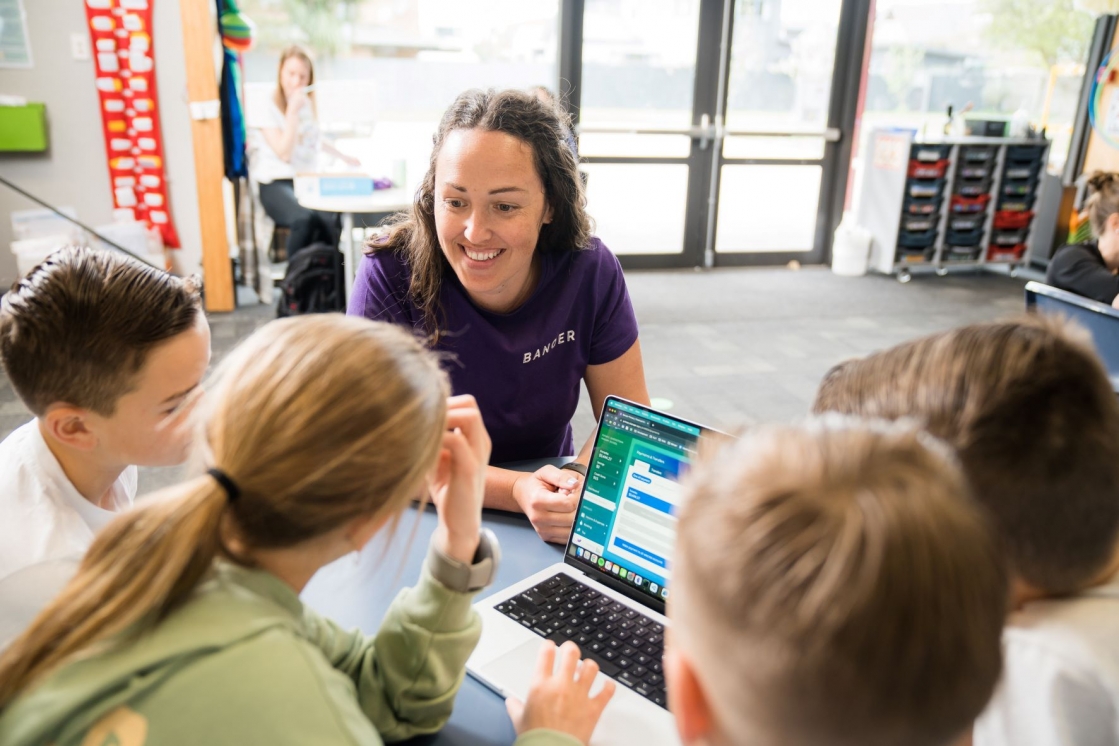 In 2017, Equifax teamed up with financial literacy platform Banqer, to create a credit module enabling  Kiwi kids to learn about credit in the classroom. It's part of our commitment to create a more credit aware nation.
Through a virtual platform, students have the chance to learn about credit, credit scores and their impact on their ability to borrow, through a range of activities designed to mimic real life. Since its launch, the credit module has enabled more than 200,000 kids to learn about credit scores across 727 schools in New Zealand.
We sat down with Banqer co-founder Kendall Flutey to reflect on the past six years and talk about future directions in credit education.
Q. What's surprised you most over the past six years when it comes to kids learning about credit?
Kendall:  One of the most striking insights is how creative students are with credit.  We hear a lot of stories about students who build on the Banqer economy with their own credit offerings. Whilst they would have to wade through the regulatory landscape in the real world, in the unprohibited landscape of their classroom it's really cool to see the innovation that comes through. This also supports greater understanding and credit education opportunities for their classmates.
Many of our students are also quick to grasp the way in which they can influence their credit score as we educate them on what hits their credit report. It's amazing to see this student development, and then to see them manipulate the system (in a perfectly acceptable way) to build and protect their credit score. When the module first launched, we had students taking out $1 loans and repaying them immediately to boost their credit score – something we hadn't thought of. To us this speaks to student mastery, as you must really understand a system to be able to beat it.
We've also continued to develop the depth of our understanding of the role of whānau. In particular,  money conversations with whānau play a critical part of  financial education development. Out of all the demographic markers we measure, we know this is constant influence, and also a multiplier of impact, as we can also facilitate the development of whānau financial education.
Q. The credit scores module, built by Equifax and Banqer,  has been around since 2017. How do you see financial literacy evolving in the classroom with respect to credit?
Kendall: I do believe we were a first mover in terms of credit score and reporting based financial education in New Zealand for our rangatahi. Given the economic climate we're currently experiencing, I think we'll see a greater emphasis placed on school-based financial education, particularly with regard to credit. I'd like to see more financial literacy offerings adopting an experiential approach.
Q. What insights do you have from teachers, kids and parents about the credit scores module that will influence your content strategy for the future?
Kendall: Of those who engage with the Personal Loans & Credit Reporting module in Banqer Primary, we understand that the notion of a credit score strongly motivates students to engage with the platform, through a measurable indicator of their performance. This means students can measure their progress objectively, and for the more competitive students, beat their friends! From an educator's perspective, this supports wider platform engagement and creates a clear entry point to introduce the notion of credit that isn't deficit focused, and instead about personal empowerment.
Q. Why is active involvement from the likes of Equifax so important?
Kendall: We believe partnership is most effective when it's living, rather than set and forget. Active involvement from partners like Equifax ensures we both understand what's relevant right now, and it allows us to create something together that  leads to better outcomes for those we are serving.
Q. What kind of digital tools are needed to support credit in the classroom at primary or secondary school?
Kendall: I think what we've created through Banqer really answers this question. It's not specifically gamification, as while this results in high engagement, it doesn't always translate to good learning outcomes. Instead, we need digital tools that support experiential learning techniques.  This means letting students experience credit, make choices, reflect on those, adjust and improve behaviour. We're biased, but we believe that Banqer is the digital tool students need to develop their capability in school!
Q. What role can your partners such as Equifax play in supporting future financial literacy efforts?
Kendall: Equifax's expertise in credit scoring and reporting, as well as their awareness of emerging sector changes, means they play a key role in  financial education here in New Zealand. Ensuring that education is aligned with industry  is critical in preparing the next generation for their financial future. This could mean contributing technical advice during the design or development stage of financial education offerings, and providing insight when sector changes need to be reflected in education offerings.
Supporting financial education through engaging in voluntary sessions to promote financial literacy in the community would also be valuable.  Ensuring equitable access to financial education by removing any barriers such as cost is how we, as a nation, will move forward.
Find out more about our partnership with Banqer.