Unsecured credit drives resurgence in consumer credit demand
Unsecured credit drives resurgence in consumer credit demand
|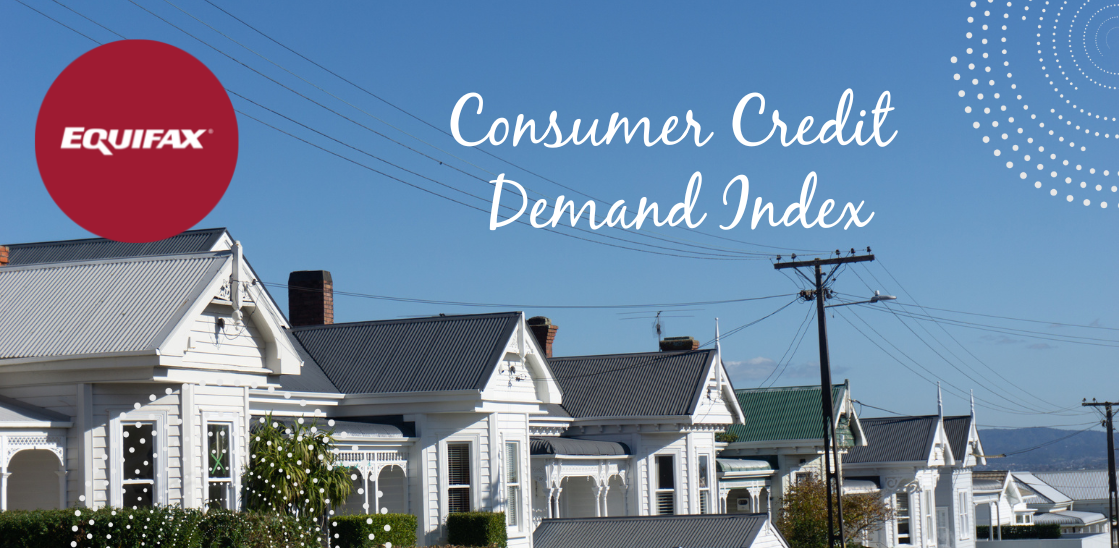 Equifax New Zealand Quarterly Consumer Credit Demand Index: June 2023
Overall consumer credit applications increased by +5.3% (vs June quarter 2022)
Unsecured credit applications (comprising personal loans and credit cards) up +15.1% (vs June quarter 2022) 
Mortgage applications reduced by -1.7% (vs June quarter 2022)
AUCKLAND – 25 July 2023 – Following seven consecutive quarters of decline, consumer credit demand increased in the June quarter of 2023, according to the latest Equifax Quarterly Consumer Credit Demand Index (June 2023).
Released today by Equifax New Zealand, the global data, analytics and technology company and leading provider of credit information and analysis, the index measures the volume of applications for retail products, including credit cards, personal loans, and home loans.
Unsecured credit demand increased markedly, up +15.1% year-on-year for the June quarter, driven by ongoing growth in credit card demand (up +16.0% vs the same period in 2022), along with strong personal loan demand (up +14.5% vs the same period in 2022). Mortgage demand was down slightly, -1.7% in the June 2023 quarter versus the same quarter 2022.
Equifax Managing Director Angus Luffman says the rise in overall credit demand is a positive sign and the result of a number of factors. "After seven quarters of decline, we have seen an upward shift in consumer credit demand. This increase is driven by demand for unsecured credit, particularly from applicants 30 years and older". 
 
The increase in overall credit demand was seen across most regions in Q2, with Nelson (-1.0%) and Manawatu-Wanganui (-0.3%) the only exceptions experiencing soft demand. 
"The rise in demand is a continuation of the stronger appetite for credit card products seen in recent quarters. More demand from the older age groups is indicative of the return of international travel," says Luffman.
Regions with strong credit card demand for the quarter include Otago (+24.3%), Taranaki (+24.3%), Gisborne (+22.7%), Canterbury (+21.0%), Hawke's Bay (+21.0%) and Tasman (+21.0%). Southland was a notable exception, with weaker demand (+2.8%).
Demand for personal loans increased across the regions in Q2 with Otago (+24.6%) a standout, with Southland (+17.3%), Auckland (+15.5%) and West Coast (+15.4%) also experiencing strong demand.
"Personal loans are often used to fund bigger ticket items such as cars, equipment and home improvement. The Clean Car discount saw strong demand for auto loans in the months leading up to the 1 July deadline as Kiwis took advantage of the rebates on offer. Despite the growth in recent quarters, unsecured credit demand remains well below pre-pandemic levels", Luffman added.
Despite falling for the eighth consecutive quarter, the rate of decline in mortgage demand slowed significantly to be down just -1.7% vs the same period last year. The largest declines were recorded in Nelson (-15.0%), Gisborne (-7.2%) and Hawke's Bay (-6.8%), with improvements in demand across Marlborough (+9.9%), West Coast (+8.5%), Otago (+7.0%) and Taranaki (+6.9%).
"Mortgage demand, measured by credit enquiries, is a lead indicator of housing turnover and, in turn, price movements. Whilst still in negative territory, demand for mortgages has continued to stabilise after the significant double digit declines seen over the last 12 months. Mortgage demand has improved to being broadly in line with pre-pandemic levels, a positive sign as we head into the remainder of the year," adds Luffman.
CHART: Consumer Credit Demand Index, Year-on-Year Changes (%)
ABOUT EQUIFAX
At Equifax (NYSE: EFX), we believe knowledge drives progress. As a global data, analytics, and technology company, we play an essential role in the global economy by helping financial institutions, companies, employers, and government agencies make critical decisions with greater confidence. Our unique blend of differentiated data, analytics, and cloud technology drives insights to power decisions to move people forward. Headquartered in Atlanta and supported by more than 13,000 employees worldwide, Equifax operates or has investments in 24 countries in North America, Central and South America, Europe, and the Asia Pacific region. For more information, visit www.equifax.co.nz or follow the company's news on LinkedIn.
FOR MORE INFORMATION
Annie Hogan | annie.hogan@dentsu.com
NOTE TO EDITORS
The Quarterly Consumer Credit Demand Index by Equifax measures the volume of credit card, personal loan applications, and home loan applications that go through the Equifax Consumer Credit Bureau by financial services credit providers in New Zealand. Credit applications represent an intention by consumers to acquire credit and in turn spend; therefore, the index is a lead indicator. 
DISCLAIMER
Purpose of Equifax media releases:
The information in this release does not constitute legal, accounting or other professional financial advice. The information may change, and Equifax does not guarantee its currency or accuracy. To the extent permitted by law, Equifax specifically excludes all liability or responsibility for any loss or damage arising out of reliance on information in this release and the data in this report, including any consequential or indirect loss, loss of profit, loss of revenue or loss of business opportunity.