Positive signs of recovery as business credit demand grows
Positive signs of recovery as business credit demand grows
|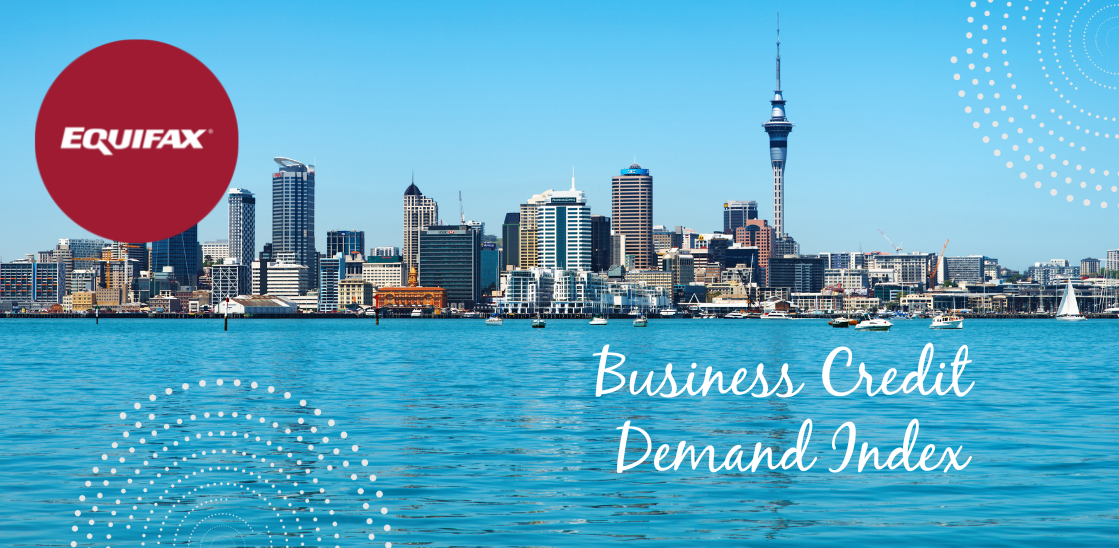 AUCKLAND – 3 AUGUST 2023 – Business credit demand grew +6.3% year on year in the second quarter of 2023, the biggest increase in two years. This is a positive sign for NZ businesses and the economy as demand returns to pre-pandemic volumes 
The data has been released today by Equifax New Zealand, the global data, analytics and technology company and leading provider of credit information and analysis, in line with the Equifax Quarterly Business Credit Demand Index - June 2023. The Index measures the volume of credit applications for trade credit, business loans and asset finance.
According to Equifax, asset finance (+13.2%) and business loans (+7.2%) were the largest contributors to the June quarter increase, with trade credit relatively soft (+1.1%) year on year. This is a strong turnaround from previous quarters.
Equifax New Zealand Managing Director, Angus Luffman, says, "Towards the end of Q1 we observed some recovery in business credit demand which has flowed into the latest quarter. NZ businesses are getting on with business, with support from lenders. The availability and growth of business credit is a key foundation of economic growth. Business credit demand growth for Q2 was exhibited across the lender landscape, which indicates broad based demand growth."
The rise in demand was led by Transport (+29.7%), Accommodation and Food Services (+16.2%), Manufacturing (+15.4%), Agriculture, Forestry and Fishing (+10.9%), Construction (+9.1%) and Retail Trade (+8.3%) who experienced an increase in applications across all forms of commercial credit. A notable decline was Rental, Hiring and Real Estate Services (-3.4%).
Asset finance demand returned to growth in Q2, driven by the Accommodation and Food Services (+54.7%), Transport (+53.0%), Manufacturing (+40.4%) and Construction (23.8%) sectors. The Agriculture, Forestry and Fishing sector was a notable outlier, up +2.4% compared to the same period last year. 
"Activity in both services and asset building segments is an encouraging sign for broader cross sector activity. Businesses investing in productive assets, either as upgrades or new, indicates broader economic activity and productivity", says Luffman
Trade credit applications (+1.1%) still remained relatively soft. "We expect trade credit to remain subdued as businesses tighten trading terms to cope with the cash flow squeeze as costs continue to rise", Luffman added. 
CHART 1: Business credit demand index YOY changes (%)
ABOUT EQUIFAX
At Equifax (NYSE: EFX), we believe knowledge drives progress. As a global data, analytics, and technology company, we play an essential role in the global economy by helping financial institutions, companies, employers, and government agencies make critical decisions with greater confidence. Our unique blend of differentiated data, analytics, and cloud technology drives insights to power decisions to move people forward. Headquartered in Atlanta and supported by more than 13,000 employees worldwide, Equifax operates or has investments in 24 countries in North America, Central and South America, Europe, and the Asia Pacific region. For more information, visit www.equifax.co.nz or follow the company's news on LinkedIn.
FOR MORE INFORMATION
Annie Hogan | annie.hogan@dentsu.com
 
NOTE TO EDITORS
The Equifax Quarterly Business Credit Demand Index measures the volume of credit applications that go through the Equifax New Zealand Commercial Bureau by financial services credit providers in New Zealand. Based on this, it is considered to be a good measure of intentions to acquire credit by businesses. This differs from other market measures published by RBNZ or Stats NZ, which measure new and cumulative dollar amounts that are actually approved by financial institutions.
DISCLAIMER
Purpose of Equifax media releases:
The information in this release does not constitute legal, accounting or other professional financial advice. The information may change, and Equifax does not guarantee its currency or accuracy. To the extent permitted by law, Equifax specifically excludes all liability or responsibility for any loss or damage arising out of reliance on information in this release and the data in this report, including any consequential or indirect loss, loss of profit, loss of revenue or loss of business opportunity.