Business credit demand softens amid economic headwinds
Business credit demand softens amid economic headwinds
|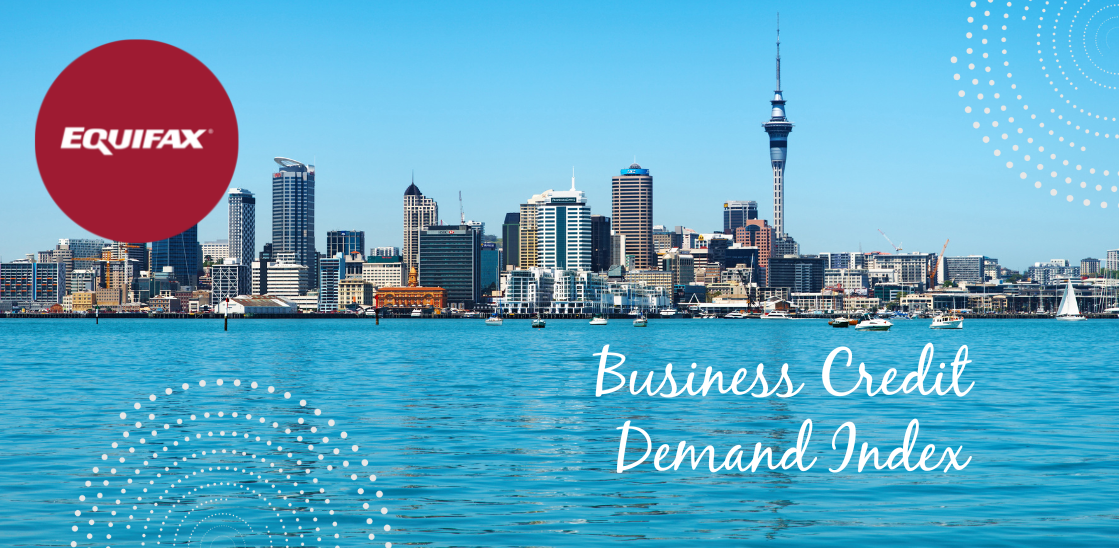 Equifax New Zealand Quarterly Business Credit Demand Index: March 2023
Overall business credit applications declined by -6.6% (vs March quarter 2022)
Business loan applications decreased by -12.7% (vs March quarter 2022)
Trade credit applications fell by -11.1% (vs March quarter 2022)
Asset finance applications reduced by -5.6% (vs March quarter 2022)

AUCKLAND – 27 April 2023 – Business credit demand fell -6.6% year on year in the first quarter of 2023, with demand across all commercial credit types below pre-pandemic levels. Demand is now at its lowest level since the initial lockdown in H1 2020, with a greater than average seasonal dip and severe weather events contributing  to the decline. 
The data has been released today by Equifax New Zealand, the global data, analytics and technology company and leading provider of credit information and analysis, in line with the Equifax Quarterly Business Credit Demand Index - March 2023. The Index measures the volume of credit applications for trade credit, business loans and asset finance.
According to Equifax, business loans -12.7% and trade credit -11.1% were the largest contributors to the March quarter decline, with asset finance down -5.6% year on year following a strong December quarter.  Business loan and trade credit demand are both now at their lowest levels in the history of the Index (est. 2019).
Equifax New Zealand Managing Director, Angus Luffman, says, "The data shows that we have had a very slow start to the year for business credit demand. The first two months of the year saw a marked decline in overall demand which coincided with severe weather events. Business loans were most impacted continuing the trend decline we saw throughout 2022. However, we've observed some recovery in overall commercial credit demand in March which is a positive sign - the availability and growth of business credit is foundational to the productive growth of the economy."
Despite the overall decline in demand, Transport (+15.2%) and Accommodation and Food Services (+13.7%) experienced a strong increase in applications across all forms of commercial credit. "These sectors benefited from greater mobility and travel in Q1 2023, compared to the constrained conditions of the same period in 2022 and propped up otherwise very soft demand for the quarter," said Luffman
Demand was consistently softer across all other sectors. Notable declines in demand were in Professional Services (-12.0%), Construction (-11.7%) Agriculture, Forestry and Fishing (-10.9%) and Rental, Hiring & Real Estate Services (-7.4%). Demand in the Retail Trade sector also reflected the greater than usual seasonal downturn, falling -6.3%, despite solid levels of consumer spending. 
"After solid growth through much of 2022, asset finance demand declined -5.6% in Q1 2023. This reversal of previously strong demand, along with the decline in overall demand in the Agriculture and Construction industries, may be indicative of softer revenue, margins being squeezed, and resource constraints in these major sectors," says Luffman.
Insolvency rates continue to rise and look to eclipse pre-pandemic levels as measures put in place during Covid start to wear off and the true impact on business is realised. The Construction sector remains one to watch, contributing to almost one third of all insolvencies. 
The decline in trade credit applications (-11.1%) is a sign that businesses aren't reaching out to support cash flow; however some businesses are doing tougher than others. 
"While arrears for accounts 30 days past due have remained relatively flat, over the last quarter we are seeing signs of stress for accounts in categories greater than 60 days past due. This indicates those businesses feeling the pressure are finding it difficult to get back on track and we'll likely see businesses tighten trading terms over the coming months," says Luffman.
CHART 1: Business credit demand index YOY changes (%)
ABOUT EQUIFAX
At Equifax (NYSE: EFX), we believe knowledge drives progress. As a global data, analytics, and technology company, we play an essential role in the global economy by helping financial institutions, companies, employers, and government agencies make critical decisions with greater confidence. Our unique blend of differentiated data, analytics, and cloud technology drives insights to power decisions to move people forward. Headquartered in Atlanta and supported by more than 13,000 employees worldwide, Equifax operates or has investments in 24 countries in North America, Central and South America, Europe, and the Asia Pacific region. For more information, visit www.equifax.co.nz or follow the company's news on LinkedIn.
FOR MORE INFORMATION
Annie Hogan | annie.hogan@dentsu.com
 
NOTE TO EDITORS
The Equifax Quarterly Business Credit Demand Index measures the volume of credit applications that go through the Equifax New Zealand Commercial Bureau by financial services credit providers in New Zealand. Based on this, it is considered to be a good measure of intentions to acquire credit by businesses. This differs from other market measures published by RBNZ or Stats NZ, which measure new and cumulative dollar amounts that are actually approved by financial institutions.
DISCLAIMER
Purpose of Equifax media releases:
The information in this release does not constitute legal, accounting or other professional financial advice. The information may change, and Equifax does not guarantee its currency or accuracy. To the extent permitted by law, Equifax specifically excludes all liability or responsibility for any loss or damage arising out of reliance on information in this release and the data in this report, including any consequential or indirect loss, loss of profit, loss of revenue or loss of business opportunity.