Business Credit Demand down 9.2% during the March 2022 quarter
Business Credit Demand down 9.2% during the March 2022 quarter
|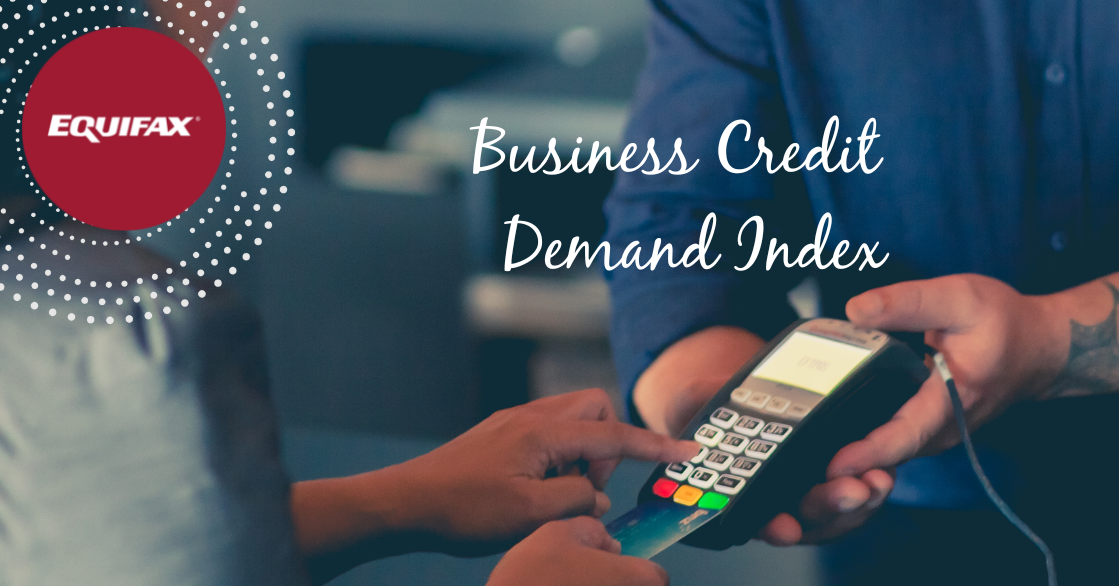 Equifax NZ Quarterly Business Credit Demand Index: March 2022
Overall business credit enquiries decreased by -9.2% (vs March 2021 quarter).
Business loan enquiries decreased by -18.5% (vs March 2021 quarter).
Trade credit enquiries decreased -0.5% (vs March 2021 quarter).
Asset finance enquiries rose by +3.6% (vs March 2021 quarter).
Business credit demand continued to be soft, declining for the third consecutive quarter, with a 9.2% reduction in overall business credit enquiries year-on-year for the March 2022 quarter.
Whilst a number of sectors are experiencing decreases in credit demand, construction sector credit activity continues to perform well with a year-on-year increase in credit demand of 3.8% for the March 2022 quarter.  This is despite multiple constraining factors including; staff shortages, rising materials costs and supply chain restrictions.
Released today by Equifax New Zealand a global data, analytics and technology company and the leading provider of credit information and analysis in New Zealand and Australia, the Business Credit Demand Index (BCDI) measures credit enquiry volumes for commercial products including asset finance, business loans and trade credit.
Angus Luffman, Managing Director Equifax New Zealand, said: "Business credit demand has held up relatively well despite the March quarter being heavily impacted by the Omicron outbreak and continued weakness in business confidence. The upcoming quarter will tell us how well demand will bounce back post Omicron. Business credit applications finished the March quarter with good momentum but have quickly retreated in the first few weeks of April, with the holiday period."
Asset finance continues to perform strongly, with enquiries for the March 2022 quarter 3.6% above the March 2021 quarter; the fifth consecutive quarterly increase for this lending category. "Supported by strong commodity prices, together with heavy demand from overseas, asset finance enquiries in the Agriculture, Forestry and Fishing sector have increased by 88% for the most recent quarter, with volumes of enquiries in this space holding ground since the second half of 2021," says Luffman.
The Accommodation and Food Services sector remains in the doldrums. with a 15.7% reduction in credit demand for Q1 2022 although businesses see some return of customer spend activity despite the presence of the Omicron outbreak through a majority of the March quarter.  "Demand activity has improved in the Retail sector. Whilst there was a decline of 5.7% in retail industry business lending enquiries, the March quarter was an improvement from H2 2021", says Luffman, "Access to finance is key to enabling businesses to adapt their propositions for online distribution channels".
"As the economy and borders open up under the Orange setting, we would expect to see changing lending needs. At the same time business proprietors will likely remain circumspect about taking on new debt in the near term, taking time to build confidence before they up their borrowing to invest. This is particularly so for those operating in the more vulnerable sectors whose businesses have been particularly constrained through travel restrictions, consumers working from home and labour availability."
NOTE TO EDITORS
For more information, please contact:
Geoff Fairburn
+64 27 258 4886
Geoff.Fairburn@equifax.com
ABOUT EQUIFAX INC.
At Equifax (NYSE: EFX), we believe knowledge drives progress. As a global data, analytics, and technology company, we play an essential role in the global economy by helping financial institutions, companies, employees, and government agencies make critical decisions with greater confidence. Our unique blend of differentiated data, analytics, and cloud technology drives insights to power decisions to move people forward. Headquartered in Atlanta and supported by more than 11,000 employees worldwide, Equifax operates or has investments in 25 countries in North America, Central and South America, Europe, and the Asia Pacific region. For more information, visit www.equifax.co.nz or follow the company's news on LinkedIn.
DISCLAIMER
Purpose of Equifax media releases:
The information in this release does not constitute legal, accounting, or other professional financial advice. The information may change, and Equifax does not guarantee its currency or accuracy. To the extent permitted by law, Equifax specifically excludes all liability or responsibility for any loss or damage arising out of reliance on information in this release and the data in this report, including any consequential or indirect loss, loss of profit, loss of revenue or loss of business opportunity.