5 clever third-party audience strategies to supercharge holiday campaigns in 2020
5 clever third-party audience strategies to supercharge holiday campaigns in 2020
|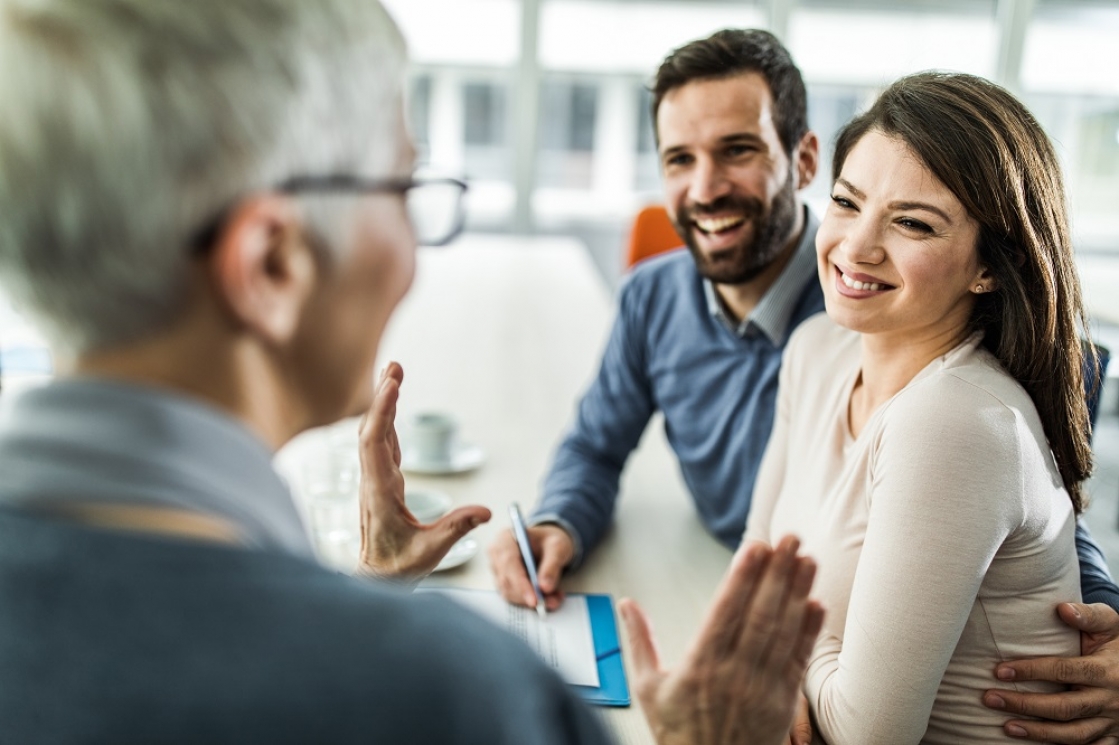 Considered as the money-spinning quarter every year, especially for retail, finance and e-commerce, the holiday season this year is not going to be "as usual". With focus concentrated on recovery from lost revenue, marketing campaigns must work harder this quarter to get more out of already shrinking budgets and even smaller audience pool.
Our latest e-book captures credit demand trends over the period of Covid-19, beginning with the first lockdown, right through to the second lockdown. Credit demand is a strong indicator of economic activity and its showing encouraging signs of bouncing back.
Creative, content and channels aside, precise audience targeting is one of the most significant factors affecting performance in digital campaigns. Finding the right people in the right channel is often a long and expensive process. Too often third-party audience data is ignored or not fully optimised. The holiday season is a critical time of the year for marketers; meeting increased demand, navigating competition, and braving price-wars are real challenges. Being able to leverage third-party data can really help supercharge campaigns at this time of the year.
Here are five clever data strategies to employ in your holiday campaigns.
1. Target pre-screened prospect profiles for credit acquisition campaigns
Being the largest social hubs online, Facebook and Instagram are advertisers' favourites. Almost everyone vying for ad space translates into more budgets being expended on getting the right eyeballs and actions. Offered uniquely by Equifax (a leading provider of credit information) - prospects can be pre-screened for a credit offer by excluding those who represent an adverse credit risk. This ensures very granular, individual level targeting (not personally identifiable), which ensures low impression burn and therefore higher CTRs (Click-Through Rate). Pre-screening is allowed for a range of credit offerings, including credit cards, loans, and utilities such as power, broadband and telecoms.
Pre-screening is even more effective in the programmatic advertising space where dynamic targeting sometimes leads to more impression waste.
2. Enrich customer/CRM data for cross-sell offers and increase lifetime value of customer
The importance of enriching first party data cannot be emphasised enough in times when acquisition costs are surging. The cost of retention is always lower than the cost of acquisition. A great way to get more value out of the existing customers is to understand them much better and drive them to engage further with the brand. Too often customer data is not fully optimised to re-engage; think of users who sign up to subscribe to an email list and never really take an action after that or engage once with the brand and never show any further interest. There could be multiple reasons for this, including irrelevant messaging or offer. Unless key drivers, behaviour, needs, affinities, and habits of customers are understood, it is hard to come up with personalised messaging. Utilising third-party data to enrich customer data can be a great strategy; think of the possibilities that open up when geo-demographic segmentation of customer data  can be ascertained just by email addresses, or accurate assumptions can be made about the suburb they could be living in based on just their date of birth.
3. Lift Search & Display campaign performance by enriching first-party data with valuable insights
Counted as one the of most popular advertising channels, Google Ads offers an interesting feature called Customer match  which lets qualified brands and advertisers use their online and offline customer data to reach and re-engage with their most valued customers across Search, Shopping, Gmail, YouTube, and Display. Google even expands the selection to lookalikes based on this audience, meaning "Customer Match" will not only target ads to the most valued customers identified by brands, it will find more prospects which mirror similar behaviour. This is a great way to yield better results from Search campaigns when bidding for a popular keyword can go quite high.
Curate this list for customer match by enriching customer data with attributes that might elicit actions intended by your campaign objective. For instance, an e-commerce site already segmenting their audience by purchase history (product type, value of purchase, frequent/dormant buyers) can further enhance this data by learning more about their behaviour, intent, location, age group, etc. to create personalised offers and re-target them on Search whenever they are in-market for related products.
4. Go beyond remarketing, work smarter by using the power of third-party data
Remarketing is a very powerful tactic to drive conversions from the bottom of the funnel leads or existing customers, simply put brands re-advertise to their existing customer or prospects who have shown a genuine interest in their products and services by taking an action on their website or a digital property. While highly effective, retargeting is also more expensive than regular targeting and there is a limit to the amount of the first party data one can use. In some cases, the cost per acquisition can easily skyrocket without delivering commensurate results. For SME's budgets are often a constraint, so how do brands ensure they are reaching the audience without paying a premium?
Matching the critical attributes of current audiences with third-party audience data can help brands better understand their highest value customers, and target more of them. Once the criteria of a valuable customer's profile are paired with third party audience attributes, advertisers can gain a deeper understanding of what those desirable customers look like and target them in their campaigns. This can show almost similar results when compared to a re-targeting strategy.
For example, a retailer knows what their customers are buying but has limited insight into their interests, location, age groups, etc. By using third party data, they can get insights into who is buying what products. The retailer might find that the users who are buying certain models of TVs, predominantly have children in the household as well as a strong interest in outdoor sports. These then become the audience profiles they can buy for their next campaign. This new information can also help with creative and contextual planning.
5. Leverage location data in tandem with third-party data attributes to create uncharted segments
In the current ecosystem of connected devices, the significance of location data has rapidly increased in scale and value. Location data when integrated with third-party data provides advertisers with comprehensive, actionable audience insights.
MAIDS (Mobile Ad ID's) or Device IDs, make for great location identifiers. This digital data enhanced by audience attributes takes geo-targeting to the next level. For instance, a retailer can target an audience segment of consumers who have made a purchase at its competitors' stores in the past 30 days. Or, an auto dealer can target people frequenting car dealerships in a certain location, and if they are selling auto loans, pre-screening can be applied to create a highly specialised audience.
This data opens a world of opportunities for marketers especially during this year's holiday season when purchase activity will be higher than the rest of the year. Highly specific audience segments can be targeted for shopping or churn campaigns. Using device graphs, telecom retailers can identify device make and models of their own customers. This information can be used to offer upgrades or end of life offers. Similarly, they can identify prospects on their competitor network and recommend promotional offers. Alternatively, retailers who have had to close their physical stores and move to e-commerce completely due to the pandemic can reach consumers in the vicinity of their physical business and entice them to migrate to their online store. 
Equifax privacy compliant data-driven solutions comprise more than a dozen neighbourhood, household, demographics, credit-based consumer attributes which help marketers get the best out of their go to market strategies. Our core data asset holds records on approximately 1.4 Million New Zealand individuals, 1.9 Million households and 2.5 Million digital devices.   
Get inventive with your campaign execution this holiday season, tap into the possibilities of data. 
Happy Marketing!
Author: Sakshi Anand, Product Manager, Data-Driven Marketing by Equifax