Our History
Data doesn't stand still - and nor do we. Follow our 50 year history in the timeline below.
Veda becomes a fully privatised company owned by Pacific Equity Partners and Merrill Lynch Private Equity Partners.
2007
Veda Advantage acquires Atlantis Group's marketing division in July as part of Veda Advantage's strategy to expand and diversify its range of marketing services.
In September, Veda Advantage acquires Australian Business Research (ABR) and National Tenancy Database (NTD) from Collection House Limited (CLH).

Veda acquires Mirus Online, further strengthening its' footprint in People Location services targeted focused on the Collections market. Mirus is now known as Veda eTrace service.
2011

Strengthening its position in the commercial credit and supplier risk market, Veda acquires Corporate Scorecard, an independent provider of quality financial and supplier risk assessments.
2013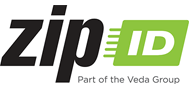 July 2015, Veda acquires ZipID, a business providing face to face and mobile enabled identity verification services.
2015